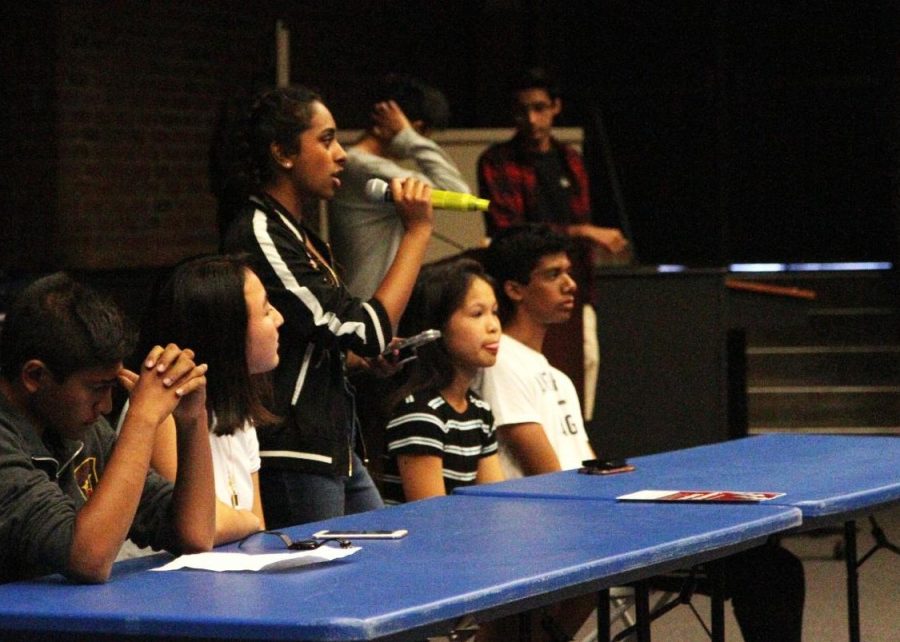 Kaylin Li
On Sept. 24, Lynbrook Challenge Success held its Freshman Wellness Panel, providing advice to freshmen about maintaining wellbeing, managing stress and balancing school life and personal life. Five panelists shared their high school experiences, hoping their advice would help audience members make the most out of high school.
Challenge Success decided to host the panel to help freshmen through the transition between middle school and high school. Panelists described their pathways through high school, including the clubs, school events, sports and other opportunities they participated in, as well as some of the struggles they faced along the way. Following the panel was a question and answer session, where panelists answered questions submitted by audience members. Students who wrote questions could win prizes such as fidget spinners.
"We thought this wellbeing panel was a good way for students to get relatable advice on how to approach high school from upperclassmen, who [students are more likely to] actually listen to," Challenge Success officer Michael Peng said.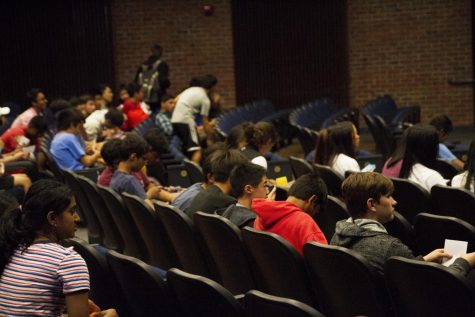 Officers reached out to Lynbrook students from different backgrounds with varying approaches to their high school journey. The five panelists chosen were sophomore Krishna Ajjarapu, junior Gaby Tran and seniors Yash Godiwala, Twisha Sundararajan and Amanda Zhu.
"When I was a freshman, I didn't have much guidance," Zhu said. "Being the first one to attend high school out of the kids in my family, [the panel] felt like a good [opportunity] to share my experience. It isn't just about grades and depression, [but] I feel like we're all given that mindset coming in. It's like, '[You have to think about] college, you have to do this, you have to do that.' In reality, there's just so many different phases."
Many of the panelists encouraged freshmen to get involved in as many activities as possible, as they felt that these opportunities were much harder to participate in later on during high school.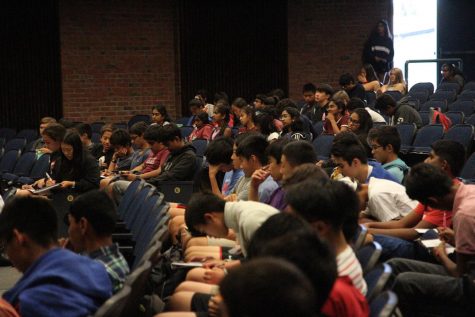 "I think after [freshman] year, a window kind of just closes for you," Godiwala said. "So I think it's important that you get involved freshman year, because everything branches out from there. I'm glad I at least made the decision to get involved sophomore year."
The Challenge Success officers recognize that some aspects of the event could be improved, such as changing how freshmen are incentivized to attend the event. Regardless, both the panelists and officers hope that the new freshmen feel better equipped for their high school journey after attending the panel.