"I can't discriminate against you because you're not a black or white person."
These words are branded into Michyla Lin's mind.
Over the summer of 2019, after her first year of university, Lin, a Class of 2018 Lynbrook High School alumnus, worked at Tea Top. She noticed how her superiors treated her compared to how they treated other employees. Lin was hired to make drinks, but felt she did not receive enough training to feel confident about doing her job. When she tried to ask for help, she was often brushed off. Lin was also constantly berated by her managers, who scolded her in front of customers, wrongfully blamed her for accidents, and bad-mouthed her.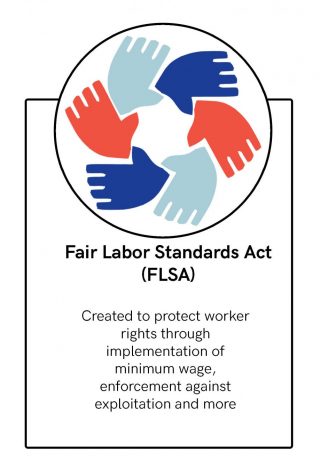 Finally, one incident left Lin more shaken than ever before. After a typical scolding, the manager called her furious to the back room. The manager immediately criticized Lin's "incompetence" and denied any discrimintation against Lin, prompting Lin to quit. Afterwards, Lin attempted to take legal action against the store but was unsuccessful.
At that point, Lin took to social media to share her experience with other teen workers, warning others about their rights to a safe and comfortable work environment. To her surprise, many other teens not only sympathized with her, but also shared similar experiences.
"This is a pattern," Lin said. "All of these students are in a better place now. But it caused them so much stress in high school. That's not right."
For most students, getting a job is a way to gain work experience, new skills and get a taste of adult life. Yet some, like Lin, have not found a comfortable and safe environment. Lin's situation is not uncommon as workplace mistreatment is prolific across the United States. In 2015, the Equal Employment Opportunity Commission (EEOC) received approximately 90,000 charges of discrimination and harassment in the workplace; with the addition of unfiled cases, the number is likely higher.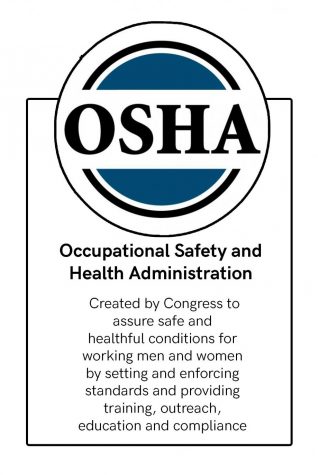 Workplace hazards encompass threats to workers' physical and emotional wellbeing. Hazards that threaten physical health are usually more recognizable to workers, while more subtle hazards, such as discrimination and verbal abuse, can be harder to identify as something worth reporting or speaking up about.
"For high school students, especially if it's their first time working, it might not be as evident," Lin said. "And it might really have negative effects on their mental health, they're sense of self confidence, a lot of things."
According to the California Department of Fair Employment and Housing (DFEH), all discrimination by businesses based on ancestry, age, race, gender identity and other factors are illegal. For all employees, adults and teens, the national Fair Labor Standards Act (FSLA) serves to protect their basic rights in the public and private sectors. FSLA establishes minimum wage, working hours, overtime procedures and other standards for working conditions. It has several provisions for child labor as well that prevent the endangerment of minors to certain areas of work.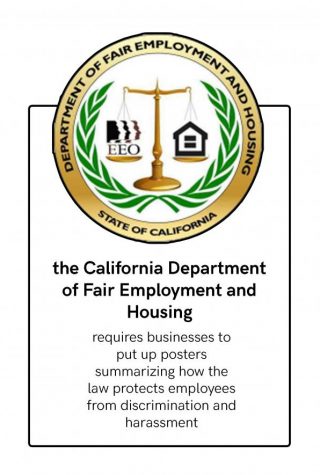 Legal protections can generally reassure teen workers that they will receive proper treatment. The United States Department of Labor offers a wealth of information, ranging from what rights can be expected to be followed and how to deal with sexual harassment. The Department of Industrial Relations (DIR), an agency that enforces California's labor laws and health and safety regulations, sponsors the website Young Workers.org.
"It's our goal to try as much as we can to get the word out to all workers so they know what their rights are, and teen workers are part of that group," said Paola Laverde, the public information officer of the DIR. "If you know what your rights are, you know how to exercise those rights."
In response to mistreatment, teen workers have the right, enforced by the EEOC, to file complaints against their employers without fear of retaliation. Although it can't be guaranteed that they can keep their job, it is nonetheless a chance employees can take to resolve workplace conflicts. If there is an opportunity of open communication in the workplace, teen workers can also try discussing, bringing up respectful criticism to their employers and trying to change the situation together.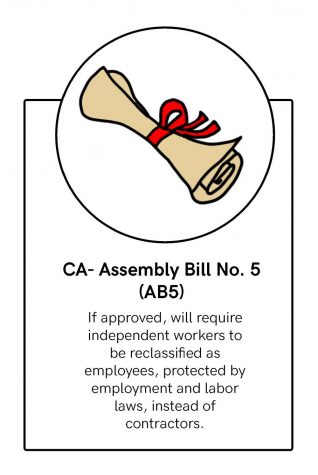 As of now, a new state law, AB5, has been passed, constituting that independent contractors and part timers will now be considered as employees.
"That means all the labor laws apply and protect them," said Diane Bush, an employee at Young Workers Organization. "For a lot of workers, it's super important, because right now, even though they're basically acting, they are employees and all for all intents and purposes, they have none of the protections that the rest of us have as employees."
AB5 provides two choices for businesses, either change the operations of the business or restructure working relationships. The Supreme Court's ruling signifies an increasingly aware population of the importance of worker rights.
There is no single solution to the issue at hand, but what matters is the steps taken to resolve this problem. Some businesses have taken an initiative to ensure their workers' rights while others have relied on legislation for the progression of worker rights. In addition, programs like Young Workers have traveled across the state to educate students about underage working. Hopefully, in the near future, teen workers can gain a stronger foothold in the fight for workers' rights.