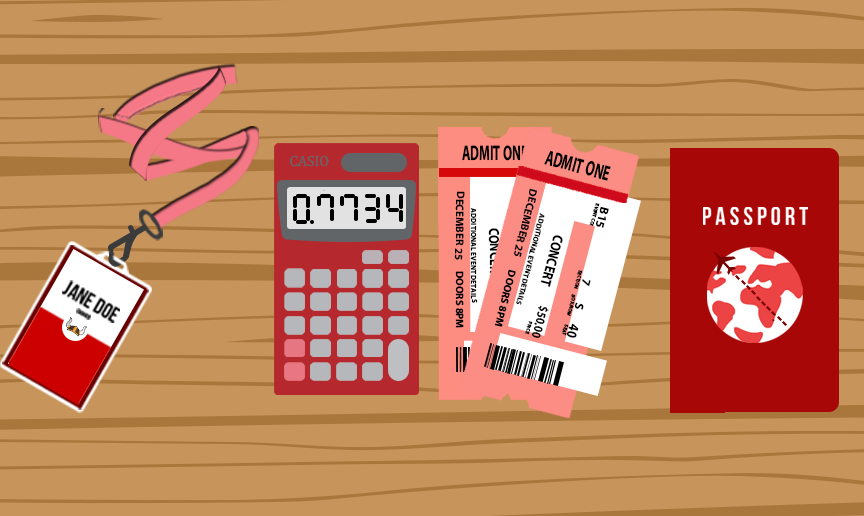 With college applications completed, graduation coming up in a few months and many students soon turning 18, every senior should end his or her high school career with lasting memories. To take advantage of being second semester seniors, here are four ways seniors can end the year with a bang.
Find a job.
Soon, many seniors will be out of high school and living independently in college. To get a head start on adult life, try finding a job at a local business. Places that commonly hire high schoolers include newly opened restaurants, boba shops, tutoring businesses and chain stores such as Target and Chipotle. If you work at a chain store, you can often transfer your job to the same store where you attend college. Try finding jobs on websites such as Indeed, Snagajob and SimplyHired, or go to the places where you want to work and ask if they are taking any job applications. Sometimes, they may even interview you on the spot, so always be ready! Working can teach you many skills and expose you to many experiences not usually encountered in school. A college might help lighten the burden of paying college tuition. You may need the spare money for the rest of these tips, and of course earning money never hurts.
Plan a senior trip.
If your friends want to go on a senior trip during the summer, start planning early! Many seniors often go to places they've always wanted to visit, such as New York, Korea, Japan or Lake Tahoe. These trips take quite a lot of planning — from finding a time that works for everyone's schedules, to searching for the best airplane, train or bus ticket prices, to pinpointing the top three to five things to do in the location of your choice — so it is best to organizing the trip now. Keep in mind that if you are traveling in a larger group, it is usually cheaper to rent an Airbnb instead of several hotel rooms. And if you're going to a foreign country, it is best to go with a friend that has been there before or speaks the language of that country, so your group will not be totally lost. However, if that isn't possible, try to find tourism packages that offer you transportation and tour guides. Although your trip might not be as spontaneous and independent, tourism companies can help you with most of the planning, allowing for ease of mind as you enjoy your trip.
Attend your favorite band's concert.
If you are a big fan of an artist or a band, check if they are performing near you during second semester. This might be the first and last chance you will get to ever see your beloved artist perform your favorite songs in your hometown, so be sure to not miss the opportunity. Check online with websites such as Ticketmaster, StubHub and Vivid Seats to see if your favorite artists are performing soon. Artists will often post on social media platforms such as Instagram and Twitter and announce future tours with locations and dates, so check these platforms occasionally. Grab your friends and attend those concerts!
Finish the year off strong.
Let loose, but not too loose! Have fun, but grades still matter, so make sure to keep them up. The last thing you want is to be rescinded due to poor second semester senior grades. Don't let senioritis get the best of you. Instead of going overboard with fun, enjoy relaxing in moderation with good time management. Create a daily schedule of how much time you need to finish all your homework, extracurriculars, and studying, and spend the remaining free time with friends or family. You want to finish strong because you owe it to yourself, your teachers and your school to see through what you started.