VE: A click away from traditional business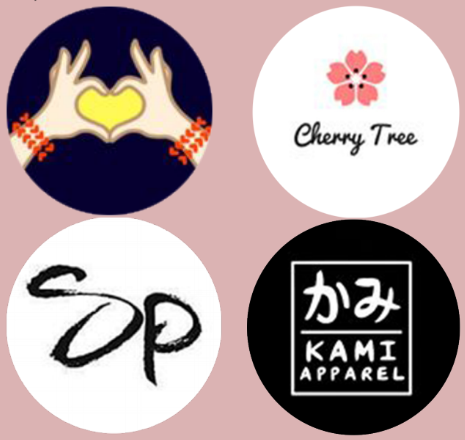 While a basic education curriculum consists of the liberal arts, mathematics and sciences, learning business provides a break from normal academic subjects at school but still applies the same concepts. Furthermore, implementing interactive courses, such as business, fosters student creativity. At Lynbrook, business teacher Leslie Robledo teaches just the right course for students to dip their toes into the world of business and express their creativity: Virtual Enterprise (VE).
VE classes gives Lynbrook students the opportunity to try running businesses. Businesses are entirely student-run, from setting up platforms to managing finances. During the first semester, students solely focus on developing their business and entering competitions offered. If they receive top honors in local and regional business plan competitions, they get the chance to compete in the team-based national business plan competition taking place at the Youth Business Summit in New York this coming April. There, they will have the chance to present their businesses.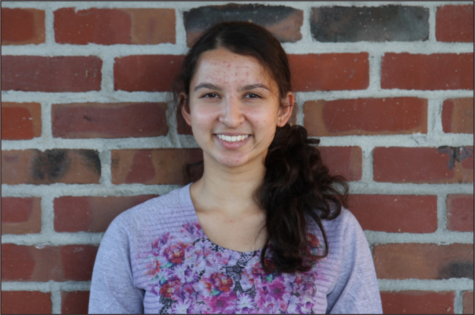 "In VE, you can compete in many competitions such as elevator pitches. Right now, we are working on submissions for these competitions," said senior Indali Bora, who runs Cherry Tree Co. "Hopefully we can attend a summit in New York."
Many businesses have already begun promoting their businesses and searching for vendors to work with. Before receiving the green light to start their businesses, however, students must first outline their business purpose, products, management and structure.
"We learn about how to create a business, finance, budgets, manage human resources, marketing and managing other business sectors by ourselves," said junior Amanda Zhu, CEO of the business Kami Apparel.
While students have freedom to run their business, Robledo and real-life business owners still guide them through the complex entrepreneurial process. In addition, student businesses collaborate with other businesses as well.
"I've been working with Lori Riehl, Coordinator of Pathways to Postsecondary Success in the Fremont Union High School District, to bring in real business figures to help guide the students," said Robledo. "I've also been working with an artist in downtown San Jose who can help with artwork; he's a business owner. They can help with marketing and things like that."
Students are expected to apply technology, such as creating websites, to help spread the word about their business. To appeal to more potential customers, many students have chosen to promote their businesses through Instagram. They aim to gain more exposure by following Lynbrook students. If promotion methods are not effective, businesses will go back to the brainstorming board and consult with Robledo to identify and fix the problem.
"We keep changing, slowly improving where we think our weak spot is and eventually, all our customers will feel confident in our unique style of clothing." said senior Iman Haq, who runs the Shirts and Pants Co.
While the class is a simulation, some businesses have gone above and beyond and are in the process of creating real products, such as sweatshirts and bracelets, that will be sold.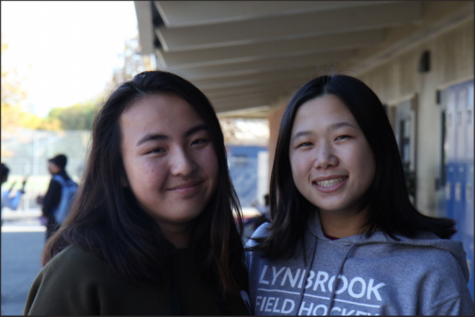 "Kami Apparel is currently looking for T-shirt vendors and printers," said junior Jessica Admadja, the other co-leader of Kami Apparel. "We are still learning about finance and factors that will help us break even in budget."
Nevertheless, creating and running a business with others can come with difficulties. For instance, differences can pop up when working as a team.
"Some difficulties in our group setting was making sure we all understood our roles and finished our projects on time," Haq said. "Groups also make it sometimes difficult to communicate and cooperate with each other because sometimes we'll have different perspectives."
In the end, it is through compromise and combining everyone's suggestions that leads to a pleasing end result. The experience has been an eye opener.
Although their businesses may not all turn out successful or to their expectations, they are not graded on the success of their businesses, but rather on their effort and diligence. The profit students make off their businesses go toward the class bank account, where it can be used to help sustain and fund other businesses.
It is safe to say that Virtual Enterprise is no ordinary business class. In addition to the lessons taught in standard business courses, Virtual Enterprise offers students hands-on experiences. Its interactive curriculum leaves a deeper impression with students through the creation of their very own business, allowing for a better understanding of the business world.
About the Writer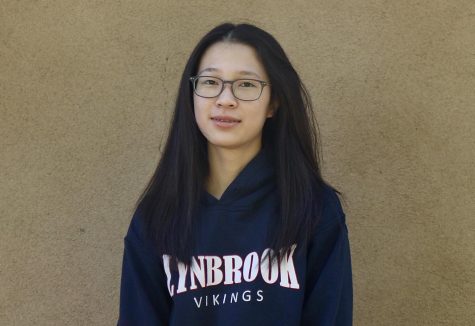 Claire Chiu, Writer
Claire is a senior and is pumped for her third year on staff! Outside of the Epic, Claire runs a small non-profit bakery, partakes in activism for human...