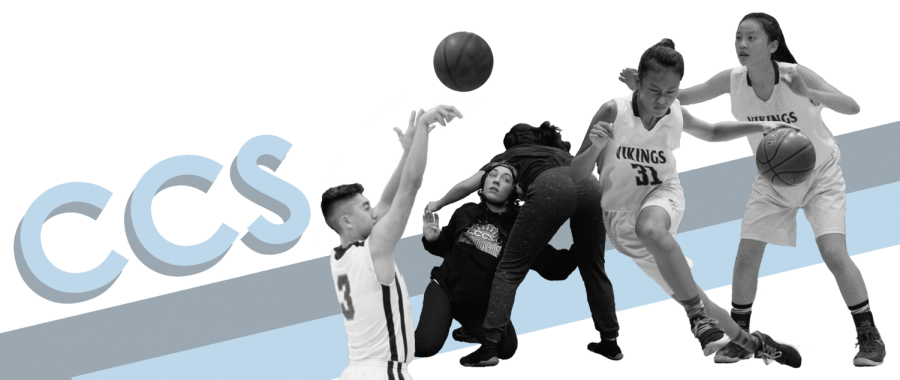 Kelsey Lu
For many of Lynbrook's sports teams, the season has ended in success and resulted in validation for all the hard work athletes put in before and during the season. The wrestling team, girls' basketball team and boys' basketball team have all qualified for Central Coast Section (CCS) and are ready to finish off a successful season.
The wrestling team completed a standout season where they were not only awarded the SCVAL El Camino League Wrestling Championship for winning all their dual meets and going undefeated, but also saw four wrestlers—freshman David Heydinger and seniors Logan Stormo, Hayden Ito and Kennedy Miedema—qualify for CCS. Miedema came second at CCS and qualified for states, where she placed seventh with a record of 4-2.
Despite losing several team members due to injuries and coming into the season with new coaches and many unfamiliar faces, the wrestlers were still able to impress with an undefeated record.
"Coming in with a lot of freshmen can pose a challenge for a team since you don't know how they're going to make that transition from middle school to high school," said Miedema. "However, they did really well. Even though it felt different after we lost wrestlers throughout the season and got new coaches, we pulled through and had a great season."
Before practice, the wrestlers usually run two miles and do sprints. This is followed by stretches and warmups, which include pushups, situps and neck workouts as well as drills where they work on their technique, focusing on skills such as takedowns, breakdowns and escapes. The last twenty minutes of practice consist of live wrestling where they wrestle each other.
"During practice, we focus primarily on bread and butter wrestling, which is essentially the basics of wrestling," said Miedema. "This year, I also started to study my opponents and watch how they wrestle. This helped me adjust how I wrestle and contributed to my success."
Likewise, the girls' basketball team also qualified for CCS and had an impressive 11-1 record for the season. They were tied for first in their league and went into CCS as the fifth seed of Division II, making it to quarter finals in CCS.
"We weren't super comfortable with each other in the beginning of the season since we had a lot of seniors and only 5 underclassmen," said senior Emily Gu. "But as the season progressed, we got a lot closer. Each win is definitely a team effort and it is rewarding knowing that after every win and even each loss we played hard and tried our best."
Since the team was able to win over half of their preseason games, they were able to qualify for CCS during their preseason. The Lady Vikes have qualified for CCS the past few years as well.
"Because it is my senior year, I really wanted us to do well in CCS," said Gu. "I've been playing with some of my fellow seniors for six years or more and I want to cherish the time we have together as I'm going to miss them a lot."
The boys' basketball team was able to snap their three-game losing streak toward the end of the season, qualifying for CCS with a record of 7-5. They went into CCS as the seventh seed out of sixteen teams and made it to quarter finals.
"You're back to a record of 0-0 at the beginning of CCS," said sophomore Snehith Nayak. "It's kind of a do or die deal. If you lose, you're out but if you win, you keep going forward. We just tried to give CCS our best shot and see what we could get out of it."
The team practices Monday through Saturday where they warm up, condition, run plays, and have shootarounds.
"Toward the end of the season, everyone was getting tired and unmotivated because of all the practice and conditioning we were doing," said Nayak. "Even though we had a three game losing streak, we kept our heads up and were able to qualify for CCS."
The varsity boys' basketball team learned that they qualified for CCS at their watch party. There, they watched the show that showed them their standing according to their record over the course of the regular season and preseason.
Regardless of how the wrestling, girls' basketball and boy's basketball teams performed in CCS, they have a memorable season to look back on. Their growth as teams and as individuals add to their successful seasons.