Samantha Wu tumbles into UC Davis
The world of gymnastics is filled with endless leaps, falls, wins and losses, and junior Samantha Wu's gymnastics career has seen it all. Her years of hard work have culminated in her verbal commitment to UC Davis, where she has earned a full-ride scholarship.
Wu's extraordinary story has a relatively tame start, with her enrolling in gymnastics at the young age of 3 for recreational purposes. Within two years, she distinguished herself as a talented gymnast and was moved to a competitive level by her coaches.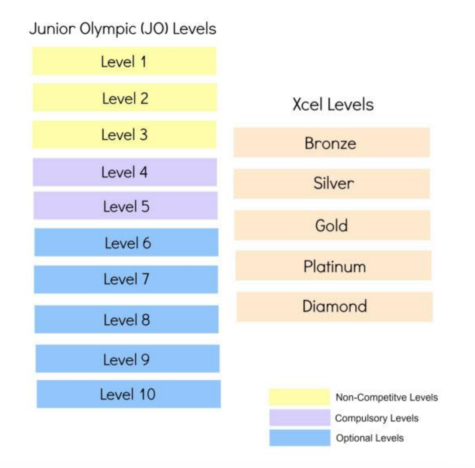 From ages 7 to 10, Wu joined the Talent Opportunity Program (TOPs), which allowed her to qualify for the National Team Camp, a training camp run by the Junior Olympics. In order to get in, Wu had to send in a video performing several skills, including jumps and hurdles. Her talent and work ethic soon led her to graduate from the TOPs and join the Junior Olympics. There are 10 levels to gymnastics, with gymnasts beyond Level 10 qualifying as part of the Elite Program.
A prequel to her future full of prestigious competitions was the Northern California Team and the Judges Cup Meet, held in Seattle, Washington, where Wu qualified for Level 7, the level in which gymnasts ages 9 to 10 compete. The Cup Meet is an annual fundraising event to support the National Association of Women's Gymnastics Judges. At Level 8, she was chosen as part of the California State Team and, as the top-scoring athlete at states, competed at regionals. She even found herself on the podium of the U.S. Hopes Classics Competition in 2015 and 2017, an achievement she still considers among her best. "Hopes" competitions are a category of pre-Elite gymnastics, and this Chicago-based competition featured some of the best 11 to 13-year-olds from across the country. 
"I attended the Hope Seeker Classic, and then just qualifying there and placing on the podium was a really big accomplishment," Wu said.
As a teenager, Wu refined her skills through four to five hour daily practices and continuous muscle stimulation, and she has become a regular competitor in the Junior Olympics. Wu has been competing as Level 10 for the last five seasons and has one season left before she graduates. After sacrificing a childhood and devoting major chapters of her life to gymnastics, the decision to commit to a college a year early was relatively straightforward for Wu. Although many teenagers experience a desire to try new things, she has remained consistent in her commitment to the sport. Wu also notes that the diversity in gymnastics is what has kept her hooked on it for so long.
"It's like four sports all in one big sport," Wu said. "You can also specialize or be an all-around gymnast because it can be tailored to your own preferences and mood."
Success always comes with sacrifice, and Wu's path has not been absent of obstacles.  Gymnastics is a dangerous sport, and every leap takes faith and courage. As an athlete, she has faced numerous setbacks, including multiple injuries: she has sprained her ankles, suffered from concussions and broken many bones, including her heel, toe, finger and wrist. 
"Injuries can always heal," Wu said. "You can always get help, and just move on because you've learned from your mistakes."
Surprisingly, her largest obstacle was not a physical setback. While the pandemic has changed many facets of everyone's lives, gymnasts have been particularly hit hard. 
"I was not able to train for gymnastics," Wu said. "Even stopping for two days is already a long time. Four months is exceedingly difficult, because you had to come back and work on your skills. I believe it was a setback for every gymnast."
One of the most essential components to staying motivated is a support system, and Wu's long hours at the gym have not taken away from the development of meaningful relationships with her family and friends. She often seeks solace in her friends when injured, and she knows she can count on them to help her through everything, from supporting her by posting her competitive results on Instagram to cheering her on.
She draws inspiration from those around her, including Amy Chow, an Asian-American Olympic gymnast from the Bay Area, who trained at the same gym as Wu and had a large influence on her when she was a young gymnast. Now a household name, Chow is most famous for being part of the Magnificent Seven, the team that won the U.S. its first gold medal in Olympic gymnastics. To an impressionable young Wu, Chow was exactly who she wanted to be: going the competitive route, clocking hours at the gym, prioritizing academics and always working hard.
"She was just this really hard working person," Wu said. "She was a Level 10 and then went to the Olympics and later became a doctor."
Gymnastics has paved the way to college and a promising future. During her freshman year at Lynbrook, Wu received multiple letters from coaches at top universities, offering her opportunities to compete for them. It was only in her junior year that she committed to UC Davis, a school esteemed for its Division I gymnastics program and its incredible academic opportunities. 
Wu describes two paths for gymnasts: either to aim for the Olympics or to slowly exit out after college gymnastics. Rather than competing at the Olympics, she hopes to continue post-collegiate gymnastics as a hobby and a way to stay fit, and she aspires to attend medical or business school in the future.
About the Writer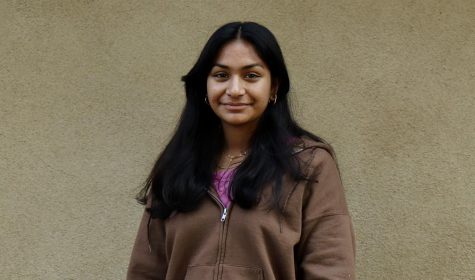 Sruthi Medepalli, Web Editor
Sruthi is a sophomore and is hyped to be a new Epic staffer! Aside from journalism, her hobbies include listening to music and watching old movies. She...